Journal Entry:
Sun Mar 23, 2014, 12:16 PM
I've been tagged many times, I should get some of these out of the way XD HEre's a few for now.
Tagged by

My questions:
1. What's the worst anime you've ever seen?

Attack on Titan. Sorry to all you fans but I don't like over the top stuff and I was more uncomfortable than moved when my friend made me watch it. Then again I'm not a huge fan of anime.
2. What's the worst manga you've ever read?

Oh god I have no idea
3. Do you do crossover couples from other fandoms?

Nah
4. What's your most favorite OTP?

April and Donnie from TMNT and Clarice and Hannibal from Silence of the Lambs

5. What's the first pairing you ever go into?

Zuko and Katara I think. I don't usually ship.

6. What was it about this pairing that made it so cool?

*shrugs* Firebender and waterbender seems romantic based on how they are complete opposites.
7. Is there a particular cartoon you wish was an anime?

Nah
8. Do you have a theme song for your OC?

Not yet!

9. What's one pairing that everyone else likes but you don't?
Jelsa. Jack Frost and Elsa. I don't hate it nor do I dislike it, I just don't see what the big whoop is. But I respect it.

10. What's one pairing that you like but everyone else hates?

I can't say XD


--------------------------------------------------

Tagged by



1. Your favorite movie?

Heathers and Silence of the Lambs



2. Cats or dogs?

Dogs, fo sho

3. Do you like to read fanfictions?

Yep!

4. Facorite color?

Rainbow


5. The best thing that happened to you today?

Talking to




6. Your haircolor?

Rusty blonde

7. Your biggest dream?

Get into the FBI

8. Your favorite season?

autumn



9. Do you have kids or want to have kids one day?

I want to be a foster parent



10. Single/in a relationship/engaged/married/divorced?

Single but secretly engaged to




--------------------------------------------------

Tagged by

1. If the ninja turtles were real which one would you like to meet first and why?
Donnie just cause I relate to him the most. I'm a science nerd and my best friend is a lot like Mikey

2. What do you do when you think your alone?
Watch Netflix in the living room in my underwear

3. What type of motorized transportation would you love to own.

*shrugs* I'm cool with walking
4. Would you date one of the turtles? If so who and why?

Probably Donnie just because then we could geek out over different sciences and I know he'd be pretty romantic.
5. Does anyone wish Spike whom of which is now Slash didn't become evil or never got mutated in the first place?

*shrugs* I think it adds drama and also adds a lot to the plot.


6. How may of you think that in general terms of cartooning it has gotten better, So so... or worse. Pick one of the underlined and give you reasoning as to why you think that.

Animation: better. Story: nope. I think a lot of cartoons nowadays just don't have good, well though out plots. It's difficult to find anything that isn't potty humor. :\
7. Do you think Apritello will ever come to be or are the Nickelodeon producers for the show are being cruel to Donnie?

I honestly have no idea, I like the idea of the couple but I mean Nick can do whatever it wants. But I do think it'd be cruel to make Donnie's crush a joke. No one should have their feelings be a joke.
8. What is the scariest thing that has ever happened to you?

I have to think about this. To be honest I rarely get scared, but there was once when I was nearly attacked by supernatural bulls.
9. What type of exotic food would you be willing to test out?
Anything! I love trying new foods

10. How many of you think that TMNT 2k12 needs Venus and Mona Lisa to be brought into the show? If so which one first and reason why.
Why not? I think it'd be interesting to see them revamped and they might add a lot to the show

--------------------------------------------------------

My Questions-


1. What is your favorite kind of music?
Alternative Rock

2. Ever been on a roller-coaster before?

Yep! I LOVE me a good thrill ride

3. What kind of weather do you like most?

Rainy

4. Favorite musical artist/band?

So many! Capital Cities, Offspring, Adam Lambert, Coldplay...

5. Favorite food and drink?

Italian~

6. Worst fear?

I don't really have any worse fears, to be honest. Lame, I know, but I just don't get easily scared.

7. Did you ever get kicked out of a place? *Laughs at my stupid questions*

I got kicked out of Walmart once....

8. DON'T STOP, BELIIIVVIINGG, *Points to you*

SHOULD I HOLD ON TO THAT FEEEEELIN'?

9. Pen or pencil?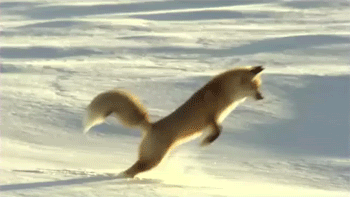 ---------------------------------------

1-If you had a superpower, what would it be?
Selfish: to fly. Other than that I don't mind regenerating my organs so I can donate them whenever.
2-How do you like your eggs?

How I like my victims: scrambled.


3-What insect would you eliminate from this world?
None. As much as some insects are annoying/creepy, they make our world what it is and without certain keystone species we'd fail.

4-What is your favorite anime?

I don't watch anime.


5-Have you read Fifty Shades of Grey?


I have XD It's pretty bad


6-Do you like rainbows? TELL ME!!!!!!!

Nah but my brother is


8-Can you speak german? Or any other language of Europe?
Yep! And also Spanish and Italian.

9-How many fingers do I have?
Currently: none.
10-And the hard one...If a Hippo is traveling with a mole on a speedbout to help the chicken that's crossing to the other side, and the earth worm is dancing ballet, how many pancakes does the crazy frog have to make to get to Mars?

Salmon

Mood: Hungry

Reply

Reply

Just as funny as a full grown human that never seen snow before running towards a huge snow mound and does what that fox did saw a gif on tumblr. It was hilarious.
Reply

Reply

well, the problem with donnie having feelings for april, he's kinda stalker-y
Reply

That's the one thing you took out of this whole journal. On personal information.

Really.

Dude, I respect your opinion but this was not the journal to express that.
Reply

arcoiris por todos lados!!!
Reply

Ahaha! Sorry bout the fox question! XD
It was a little bit ago an I didn't have anything else to ask.
The pen or pencil answer I had to hold in my laugh or my cousin would think I was crazy. Hehe!
Reply